Welcome to our Local Pub - a fantastic alternative to our fine dining in "the big House". With a menu boasting the best of casual from Kevin Dundon you can indulge in delicious beer-battered Fish & Chips, crispy Stone-oven baked pizzas, Gourmet Burgers...best washed down with our very own craft beers, brewed here on site in the Arthurstown Brewing Co. With cosy interiors and sunny courtyard the Local is perfect any time of the year, day or night.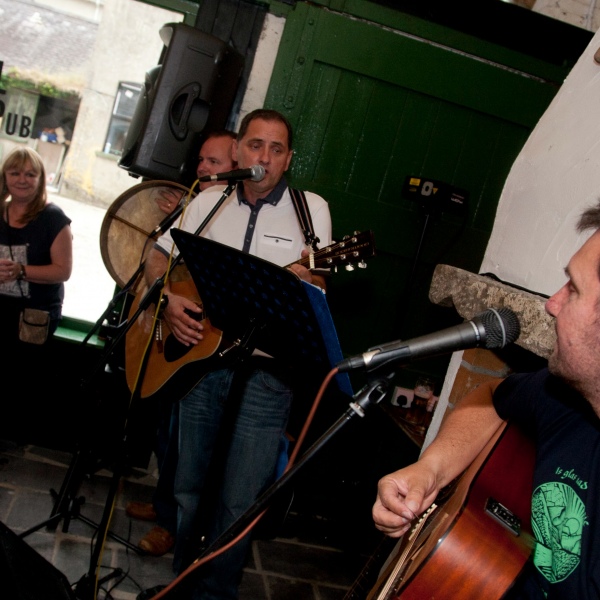 Live Music features every Friday & Saturday night and there's a complimentary Safe-Home shuttle bus for local visitors back to Arthurstown, Duncannon, Ramsgrange & Ballyhack.
On Sundays from Noon our Jazz Brunch is hugely popular with families - enjoy the Local Full Irish, or American-style Pancake Stack or Eggs Benedict served on a Waterford Blaa. Stroll the gardens in Dunbrody afterwards or maybe explore the rest of the Hook Peninsula. Click here to see a sample of our menu.
Small parties can be booked in advance (minimum size 10 guests) and the Local can be booked for large groups on an exclsuive basis outside normal opening hours. Deposit required.
Summer Opening Hours (food service): Monday-Friday fropm 4pm & Saturday from 1pm til 9pm and Sundays from Noon - 4pm Brunch and dinner til 8pm. Click here for sample menu